August 14, 2018
One of the basic pillars of Smart Cities is sustainability and using resources in a smart way to improve the citizens quality of life, to save resources and have less negative impact in the environment. The new technologies of communication allow a new level of real-time reception of information and its storage, for a greater eficiency and precision in the decision making process.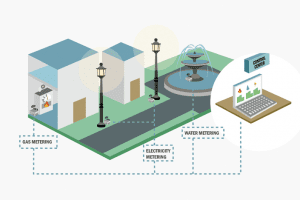 In this context, the control and detailed study of the consumption of energy and resources like water or electricity, has an increased importace. Having access to real-time information regarding electric or gas expenses without the need to send technicians to each physical location, decreases expenses that are by-product of facilities maintenance. This also allows to make decisions based on detailed information, which improves energy and environmental sustainability. It is a model of the city of the future.
To face these needs, MTX modems offer many metering solutions. These devices have a great ability to gather and send big data in real time, which allows access to lots of information about consumer trends, innappropriate use of resources, device malfunction and leak alerts, and anticipation of future bills. All this allows an improvement of the decision making process. We would use an MTX-4G-JAVA-T/IoT with 4G/3G connectivity and RS485 port. Thanks to the MTX-Tunnel-Software, all data gathered via RS485 por would be transmitted transparently to the management applications in the central offices or energy supplier offices, and the Cervello Device Manager would manage and monitor the meter boxes from the cloud.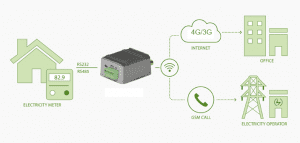 Those functionalities will allow to meet objectives like improving the energy management contributing to the environment, responding immediately to possible malfunctions or leaks, and reducing costs. All of these will contribute to a general improvement of the services thanks to:
Real-time consumer metering via RS232/RS485 ports, and transmission via 2G/3G or GSM connectivity.
Creation of consumer patterns and guidelines to understand better the use of resources of the city.
Immediate detection of possible malfunctions or leaks.
Remote control of devices allowing to turn devices on or off and control consumption.
Contact us for more information about products and possible IoT and Smart City applications.